Année France-Russie2010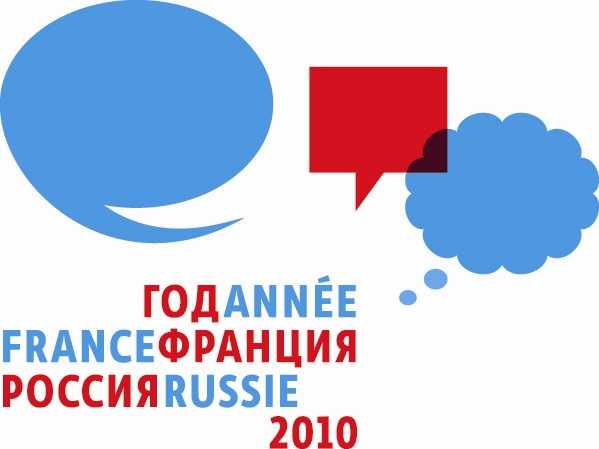 Exposition Incisions3
troisième et dernier volet

НАДРЕЗ III ПRОЕКТ_FАБRИКА
18 февраля -15 марта 2010
Элиза Магри, Анна Кузнецова, Жером Бушез, Алексей Гагин, Альтон Мишино
Французский проект в рамках "Года России во Франции и года Франции в России"

Incisions 3
Centre d'art PROEKT FABRIKA,MOSCOU
18 february -15 march 2010
Eliza Magri, Аnna Kuznetsova, Jerome Bouchez, Alexey Gagin, Altone Mishino
French project within the "Year of Russia in France and the year of France in Russia"

PROEK FABRIKA
Address: 18, Perevedenovsky passage, Moscow, Russia, 105082
7(499) 265 39 26
Fax: 7(499) 265 03 18
E-mail: info@proektfabrika.ru
space@proektfabrika.ru


quelques vues de l'exposition et de l'oeuvre:
"Confessionnal",structure 210x80x80xm bois,
totalement recouverte de papier fax,
encre et pigment 20cmX200metres.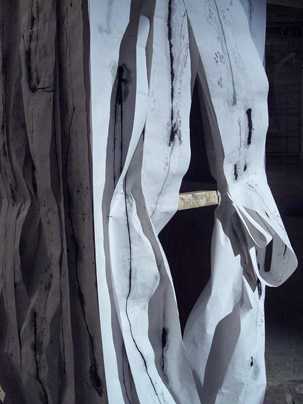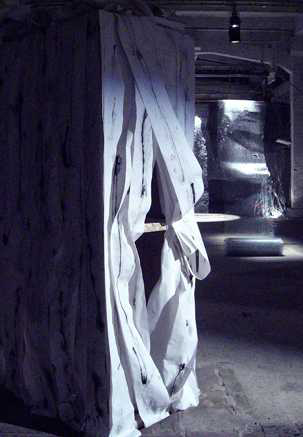 "Nobody is perfect" phrase accrochée et tapissant
le sol du "Confessionnal Fax" d'Altone Mishino.


Event organized through the Year 2010 France-Russie/Russie-France www.france-russie2010.com
Artists: Anna Kuznetsova, Alexey Gagin, Eliza Magri, Jérome Bouchez, Altone Mishino

The project evolves Russian and French artists and based on a dialogue between artistic experiences rooted in the traditions ascending to Latin and the Slavo-Byzantine civilizations.
It includes mixed media fabric works by Kuznetsova and Gagin, photography by Anna Kuznetsova, paper objects by Altone Mishino, wooden sculpture and installation by Jerome Bouchez, metal work by Eliza Magri. Parts of the show has been successfully displayed in Paris.